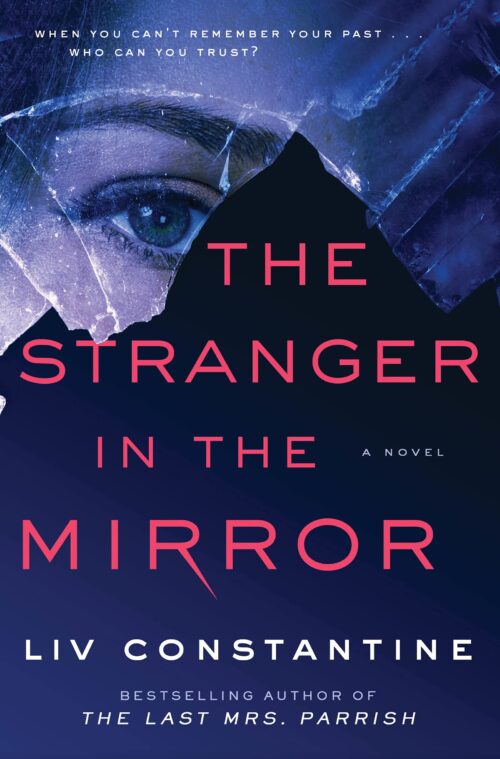 Addison is looking forward to marrying Gabriel, even though she has no memory of her past, before being picked up on the side of the road by a trucker. She has flashes of a horrible event, but doesn't know who she is or how she came to be on the road.
When a man shows up claiming to be her husband, Julian, she doesn't want to leave Gabriel, but she feels compelled to return to Julian and their daughter, Valentina. Did Addison leave willingly? And if so, how could she leave her daughter?
To say much more than that would give away a lot of the plot, but let's just way The Stranger in the Mirror is the type of psychological thriller where you think you know what's going on, and then it's all turned on its head. I knew things were off but wasn't quite sure how.
Liv Constantine is the pseudonym used by sisters Lynne and Valerie Constantine, and while for most of the book it's not at all obvious there were two authors, there are a few holes that could be explained by multiple authors.
I still gave the book 4 stars because it's extremely readable, for the first 2/3 I couldn't put it down. The pace slows a little once you know what's really going on, but the side characters add another dimension to the story.
If you like twisty, fast-paced psychological thrillers then don't miss The Stranger in the Mirror.