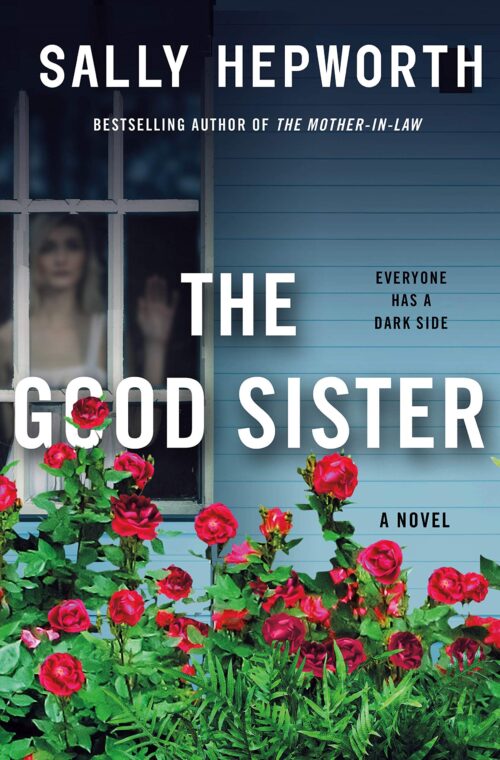 The Good Sister by Sally Hepworth was released in Australia in October, and is now available in the US.
Fern and Rose are twins. Fern is quirky, with sensory issues and she's extremely literal. She loves her job as a librarian, relies on her routines, and leans heavily on Rose for anything and everything.
Rose thrives in her position as Fern's "person," often taking advantage of her sister for her own needs. Her husband has taken a job out of town, and when Fern comes across pre-natal vitamins, Rose tells her she's been having difficulty getting pregnant. Fern decides the way for her to repay Rose for all she's done for her is to have a baby and give it to Rose.
When an American comes into the library wearing a red striped beanie, Fern dubs him Wally, as in Where's Wally (note: this book takes place in Australia, and the character is only called Waldo in the US and Canada). She asks him out, intending for him to be the father of her future baby, but Fern and Wally (she refuses to call him by his real name) hit it off and she finds she wants more than just a sperm donor.
Fern's story is told in first-person, but Rose's is in the form of journal entries, including flashbacks to their childhood with their abusive mother. But as the story progresses it's not clear whose version of events is true, as Fern has very different memories of their mother.
I loved Fern. I liked her straightforward manner, attempts to understand social cues, and personal growth, and the character reminded me of Eleanor Oliphant. I enjoyed her library colleagues as well, who didn't always understand her but were sympathetic, and her relationship with Wally is very sweet.
The Good Sister starts out a little slow but picks up speed and by the end I couldn't put it down.