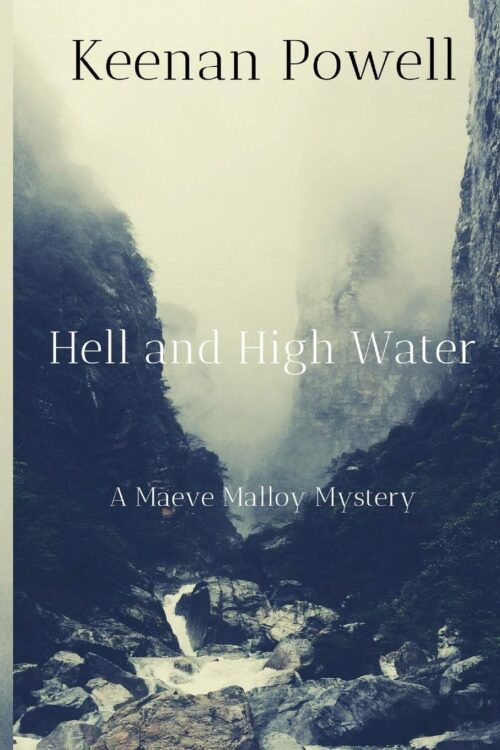 How much of the past can be left in the past, and when does its long fingers reach into our present day lives? What is justice and reckoning, and when should matters be taken into our own hands versus being left up to the courts? Keenan Powell's latest, Hell and High Water, deals with these questions and more in the latest installment of Maeve Malloy's story.
Maeve is seeking a new start. Her legal license was suspended when her alcoholism caused her to miss part of a case, and it soured her taste for law. She's headed to a remote Alaskan resort on Fox Island to take a job as kitchen help for the summer while she recalibrates her life. She is unprepared for what awaits her there.
The lodge is comprised of a middle-aged married couple who run the whole place themselves, plus an office manager with an attitude. Other guests are 2 nuns (which gives Maeve flashbacks to her childhood), an ex-priest who is there as a wildflower expert, and another couple on vacation. But it soon becomes apparent there's more to these guests than they're admitting.
Between an illegal grow operation operating cross-state, a rampaging bear, a generator that only works occasionally, and a raging hurricane that has cut off the island from the outside world, it's going to be up to Maeve to figure out who is hiding deadly secrets, and who they are hiding them from.
Hell and High Water is a good read, a sort of combo closed-room mystery and adventure story. The characters pull you in, as the author deftly deals with bigger questions of human existence, illustrated in the lives of one particular family. It's well done, and I'm going to look for the first two books in the series.

Purchase Links