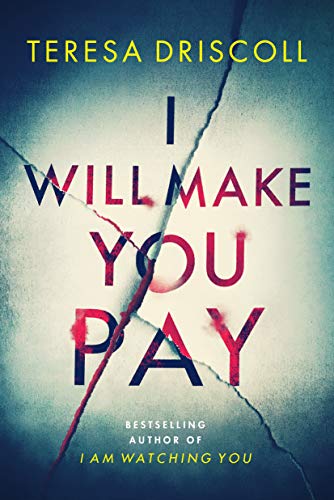 Alice, a journalist, is at work on an ordinary Wednesday when she receives a terrifying call, in which a man using an app to disguise his voice threatens to cut her up with cheese wire. Alice tells the office, it's duly noted, and life moves on. Alice isn't sure if the threat was general to the paper or specifically for her, possibly connected to a series of stories she's been writing. Until the following ordinary Wednesday, when she receives another threat.
Soon, Wednesdays have become her worst day, and the dread and fear start building by Sunday. Each week brings something new. Her boyfriend Tom insists on hiring a private investigator, Matthew. Her colleague Jake is concerned, and very visible in all they do to try and catch her stalker. But the questions build and build–who is the stalker? Why Alice? and why Wednesdays?
As the threat moves to encompass her family, Alice grows more and more desperate. I'll be totally honest–I really liked this book, but I did get frustrated that Alice so often seemed naive and helpless. I wanted her to be smarter. Instead, she too often fit the stereotypical female who goes alone to the dark basement in the horror film.
The story moves back and forth between Alice's voice, that of Matthew (and his preternaturally verbal two year old–why is it so hard for authors to get toddler voices right?), and that of "Him," the stalker. We learn why Wednesdays as we follow him through a miserable childhood, but we don't know why Alice till right at the end.
Obviously I had a few issues with I Will Make You Pay, but overall it's a great suspense book. I'll admit that in spite of my annoyances, I still stayed up late to found out what happened. Definitely recommended.