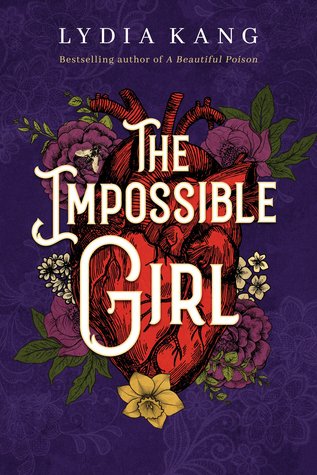 Cora Lee has an impossibility. She was born with 2 hearts. Her aunt saw the doctor's eyebrows go up, and knew the baby's life was in danger, so she did all she could to hide her, including raising her as a boy until she was 11. It's the first half of the 19th century, and medicine is advancing through postmortems on people with unusual physical aspects. The body of a baby with two hearts would fetch a fortune.
As a young adult, Cora lives with her servant Leah after the death of her aunt, Charlotte. She earns a living in a somewhat precarious way. She dresses like a lady and attends funerals, finds out if the family has done anything to guard against grave-robbers by targeting a young male family member close enough to know the answer but far enough removed to not worry about not recognizing Cora. Then at night, dressed as a boy (her erstwhile twin brother Jacob), she goes out with a team of men to snatch the corpse and deliver it to either the university or a specific doctor, whoever will give her the most money.
Cora has a personal list of people whose corpses will fetch more money–a woman with a huge goiter, an obese man about to have an aneurysm, a man with 6 fingers. She watches with alarm as one by one, these people are murdered in the order of her list, and their bodies disappear before Cora and her team get to them. Soon she's the only one left. In other words, she's next. She needs to disappear, and fast!
Meanwhile she's dealing with the irrepressible Theodore, who's young and handsome, but who is elbowing in on her business. The two of them reach a deal, and Jacob and Theo end up becoming friends. But Cora's worried about things long term. She doesn't know who she can trust.
The Impossible Girl is an interesting glimpse into a New York society where things were very different. The interest in science, the ability to sell tickets to watch a postmortem, the stratified classes, the interest in discovering the natural world, all are faithfully portrayed. On top of that, the plot is interesting and twisty enough to keep you turning pages far into the night (or into the plane ride in my case!).
Purchase Links