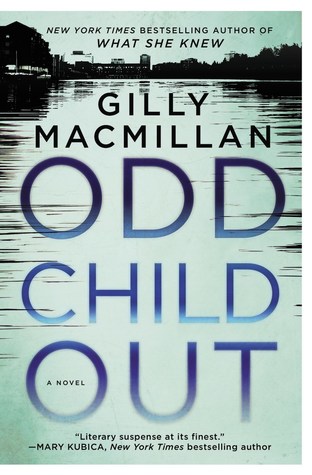 Do you ever start a book and think that you just can't bear what's going to happen? That was the case for me with Odd Child Out. At the beginning, two friends–one white and British, one brown and Somali–get into a fight at the edge of a canal. The British child goes into the water and doesn't come out. I knew the book was going to address race relations and I didn't think I could bear it–don't we get enough of this in our everyday lives?
I picked it up again a few days later in a firmer frame of mind, and I'm so glad I did. It's SUCH a good book! Yes it deals with hard issues, but it doesn't bludgeon you with them. It even ends on a hopeful note.
The two boys, Noah and Abdi, are best friends. Both attend an exclusive prep school in Bristol, Abdi on a scholarship. Noah has cancer and we soon learn that he's been given only a couple months to live, although he hasn't told Abdi yet. The night of the incident at the canal, both boys attended an opening night reception for an exhibition of Noah's father's photography. He travels the world, and many of his photos were taken in the same refugee camp that Abdi's family lived in for years before they fled.
Assigned to the case is Detective Jim Clemo, just out of counseling and back on the job after an unfortunate incident at the end of What She Knew (linked to my review). His narrative provides framework to the story, which goes into different points of view–including Abdi's older sister and family, Noah's parents, and more.
Who is the odd child out? Noah, well-loved and from a successful family, yet in and out of hospital for years and now facing the worst possible news? Or Abdi, a tiny minority at his exclusive school, a tall young black immigrant man, bearing on his thin frame the fears and prejudices of others?
It's a really good book, with subtle, well-drawn characters. For example, there's Noah's mother. She's fiercely protective of her son, naturally, and she has never entirely trusted Abdi. When tragedy strikes, she's all too willing to lose perspective and let go her shaky grasp on what she knows is true. And an unscrupulous journalist is all to ready to swoop in and spin things in the worst possible way in return for ratings gold.
It's also a story, in a small way, of globalization. If one family can make it from a Somali refugee camp to the streets of Bristol, so can others. If Noah's father can travel the world, so can others. Sometimes knowing your past can be freeing; other times it's suffocating.
This is the second book I've read by Gilly Macmillan and I love how she writes what are essentially suspense novels that are still thought-provoking, dealing with real issues of our day with a deft hand. Highly recommended.