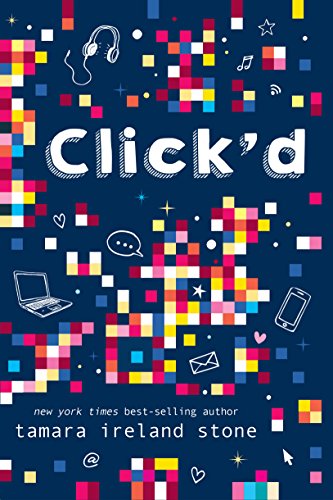 I was a bookworm myself growing up, and reading books aimed at 8 – 12 year old kids, always takes me back. I enjoy reading young adult as well, but there is something special and magical and innocent about middle grade books that warm my heart.
I think I enjoyed Click'd as much as I've enjoyed my last few adult reads.
Allie Navarro has spent the summer away from her best friends Emma, Zoe, and Maddie, but she spent that summer meeting new friends at the exclusive CodeGirls camp to which she was invited. They all spent the summer working on their own apps and games. Allie's is called Click'd. She designed it as a fun app for people who love quizzes, and to help people find friends who are out there who share their interests — people who they might not otherwise meet without the app.
It's a huge success, so much so, that her computer teacher enters her into a Games 4 Good contest. She's one of the youngest contestants ever. She loses some of her excitement when she finds out that another guy from her computer class — Nathan, her nemesis — is also competing.
Please click through to 5 Minutes for Mom to read my full review and to get more information, as well as enter the giveaway.