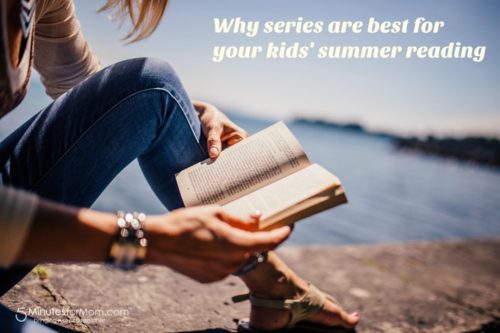 I love a good series, especially for summer reading, because I really want my son to read more, but he really wants to take summer to "relax." That said, as long as I get the right book in his hands, he's all for reading. And if that book is a series, I know what book to give him next.
I was able to read a bit of the Serafina series, and it's definitely a page-turner and easy to get right into, which is often an important element if your kids are at all reluctant about reading.
Please click over to 5 Minutes for Mom to read my post to find out all about the latest installment in Robert Beatty's Serafina series, where you can enter to win all 3 books and a special prize pack.