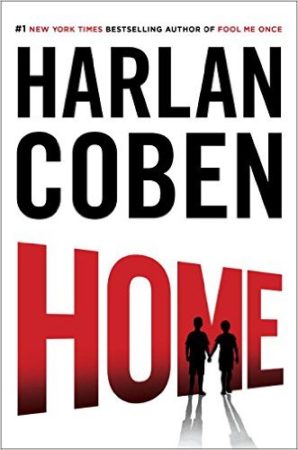 I used to read a lot more detective/cop type of fiction. I still enjoy literary thrillers, but I don't necessarily gravitate to straight crime novels anymore. When I was pitched this new novel by Harlan Coben, one of the authors I used to enjoy, I decided to give it a try.
Ten years ago, two kindergarten-aged boys were kidnapped. The investigation turned up no leads, but rich, reclusive Uncle Win never gave up on finding his nephew Rhys. Win recruits his best friend Myron to help him when he receives an anonymous email which points to Rhys and Patrick's whereabouts.
I thought that Home would be a novel about the return to home and a normal teen life after a 10 year kidnapping, and that appealed to me. It was to some extent, but had many more elements of a typical crime novel, including seedy situations and characters than I was expecting. I did enjoy the twists and turns and red herrings, as well as the relationships.
Reading this reminded me how much my reading picks have changed in the last 10 or 15 years. I enjoyed it, but it's probably not a genre that I'll return to frequently.