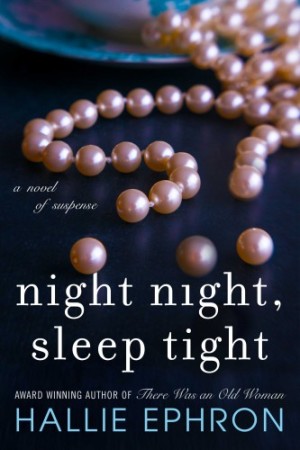 Los Angeles, 1986. Arthur Unger goes for a last swim in the backyard pool of his rapidly decaying Beverly Hills home. 30 laps every night, like clockwork, but his habit of several drinks and a few slurred, insulting phone calls means that it might be 2 or 3 a.m. before he manages this feat.
In the morning, Deirdre, his daughter–not exactly estranged but definitely distant–arrives late, having driven up from San Diego. She and her brother, a slacker who lives at home and works at the local motorcycle dealership, spend a fair amount of time just hanging around before they discover their father's body floating in the pool. It wasn't an accident–his head was bashed in.
Deirdre calls her mother, a woman who abandoned the family years earlier to seek peace in various ashrams and retreat centers. Once her mother arrives, though, things begin to get even more mysterious. First of all, Deirdre's old friend Joelen Nichol shows up. The two of them were inseparable in junior high, up until the fateful day in which Joelen admitted to stabbing her movie star mother's boyfriend, a highly volatile and violent man. Deirdre herself had been there that night, at a very elegant party to which both  girls wore make-up and drank cocktails. On the way home from that party, Deirdre was in a terrible car accident that left her crippled for life.
Arthur's death seems mysteriously connected to this event decades earlier. As Deirdre begins to investigate, she finds she's unraveling secrets that people very much want to stay hidden–secrets that people are willing to kill for.
Author Hallie Ephron comes from a well-known Hollywood family. Her parents were screenwriters in Hollywood's Golden Age, and Hallie and her sisters Nora and Delia are all authors in their own right. (Although I've read enough of their personal writings to not be totally jealous) Ephron definitely brings her childhood into this book, and it really deepens her characters. They all read very true-to-life with an element of larger-than-life that you see in characters from that era. It feels accurate, and that deepens the reader's involvement with the plot.
I really enjoyed reading Night Night, Sleep Tight. It's not that I couldn't put it down–more that I couldn't wait to pick it up again. The ending is not neat, but is oddly satisfying, with loose ends tied up but nothing to be done about them. There is no man on a white horse to save the day with justice for all, but there's enough that you can live with it. Plus there's a truth, a reality about this book that shows the author's personal knowledge of the world she's created, and that makes it an even better read. It's very well done.