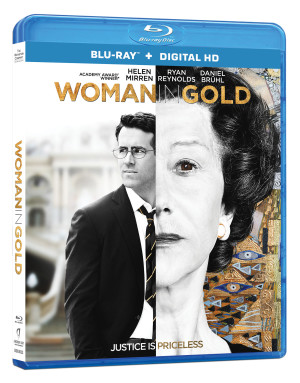 This is a giveaway sponsored by Anchor Bay Entertainment.
My daughter is an aspiring artist. She will be applying for colleges next year with the intent to earn a degree in studio art. I have tried to learn more about her chosen profession (and her love) by attending art exhibits with her as well as watching animated movies and hearing her thoughts on them.
Last Christmas we had a date to see Big Eyes, which was not only about art, but women's rights, which is another subject dear to her heart.
A friend of mine mentioned she saw Woman in Gold when it was out in theaters, and it reminded me that it was one that I wanted to watch with my daughter as well. Unfortunately, we didn't make it to the theaters, but now that it's out on Blu-Ray and DVD, we are definitely going to have an in-home movie date.
Find out more about the Woman in Gold movie, and enter to win your own copy as well as a $50 Visa gift card in my post at 5 Minutes for Mom.