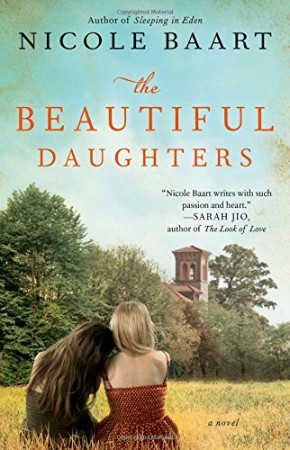 Adrienne Vogt is happy with her life. She's in Africa, halfway across the world from her past, providing much-needed medical care to the local villagers, and maybe even falling in love with her new assistant, not that she'd ever admit it. When she receives the phone call that Victoria Galloway, her neighbor and one time future mother-in-law, has passed away, she packs a few things, intending to come back after the necessary trip home to Iowa.
Adri is welcomed home by her dad and twin brother, neither of whom resents the sparse communication they've received from her over the last couple of years, and she realizes she also misses Harper, her best friend and college roommate from whom she's been estranged since the death of David, Adri's fiancee. She sends a quick email to Harper, not knowing if she even uses that address anymore, not knowing if her friend wants anything to do with her. Little does Adri know that her email is the impetus that Harper needs to get herself out of a bad situation. She arrives at the Galloway mansion during the funeral service, barefoot and empty-handed, hoping Adri will take her in.
But Harper is evasive and secretive about what she's running from, refusing to talk to Adri, her twin brother Will, or their father, who's always treated Harper like a daughter. Harper and Adri also share a secret — each believes she's the cause of David's death.
While I enjoyed Adri's part of the story, which is the majority of the book, I felt pieces were missing in other areas. Harper's fear of her boyfriend is more told than shown, Will is too minor of a player and his feelings for Harper seems to come from nowhere, and a fifth member of their college group, Jackson, is such a side character I wasn't sure why he was even there. Even Adri's father is a bit too perfect.
Minor character quibbles aside, I enjoyed The Beautiful Daughters and kept reading to find out how Adri and Harper mend their friendship, Harper deals with her demons, and just why they both keep dwelling on their belief that each killed David. Adri also shows quite a bit of growth over the course of the novel as she opens up and lets others in, accepting that she can't live as an island.
This is the second novel I've read by author Nicole Baart (see my review of Sleeping in Eden), and while this is one is less of a suspense novel and more one of friendship and family, I enjoyed them both.