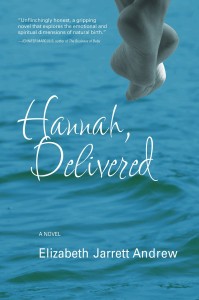 I enjoyed this novel, Hannah, Delivered. Elizabeth Jarret Andrew's writing was spare but so evocative and lovely.
Hannah works as support staff in a hospital in Minnesota. When she sees the birth of a baby, something is awakened within her. With the encouragement and support of her nurse midwife friend Maryann, she ends up spending two years in New Mexico becoming a certified midwife. Even though home births are illegal in Minnesota, she needs to return home, and she begins teaching classes and yes — delivering babies.
Head over to 5 Minutes for Mom to read my full review of this interesting and well-written novel, and enter to win a giveaway.