I received a copy of this book for review purposes. I was also compensated for writing this post, but all opinions remain my own.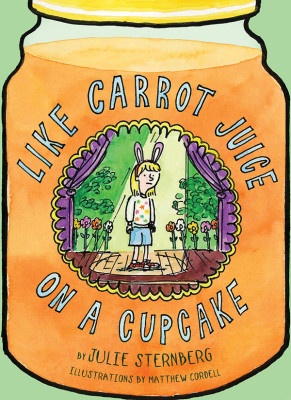 Julie Sternberg has another book out featuring the lovable Eleanor, who we've seen deal with a few childhood challenges– the relocation of a beloved babysitter in Like Pickle Juice on a Cookie and the mixed emotions involved in going to sleepaway camp in Like Bug Juice on a Burger. This time around, Eleanor must deal with some friendship ups and downs, along with making amends after hurting her best friend and a new classmate in Like Carrot Juice on a Cupcake. As always, Eleanor is a refreshingly honest and believable protagonist, and Sternberg's writing continues to be accessible and entertaining for young readers.
Read more about Like Carrot Juice on a Cupcake in the full review on 5 Minutes for Mom, and be sure to enter to win a copy of all three of Julie Sternberg's books in this series.