Lionsgate has offered up another fun giveaway for our readers in anticipation of the Hunger Games: Catching Fire movie opening on November 22. Look at the fun posters and merchandise that you can win right here, then also check out the Catching Fire movie tie-in book giveaway over at 5 Minutes for Mom.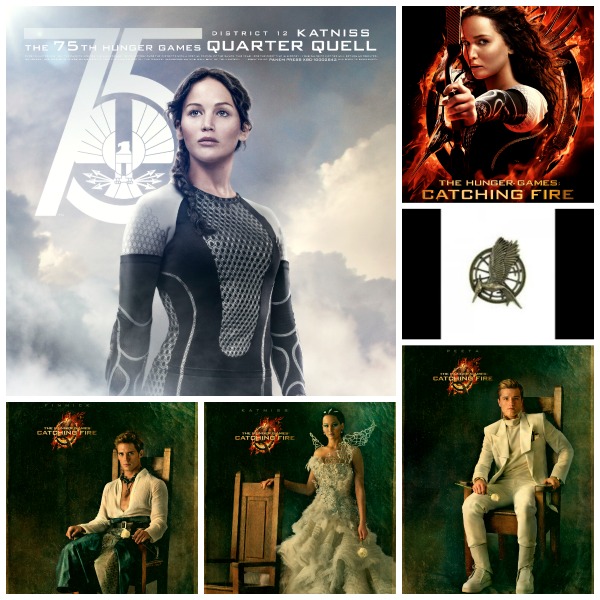 Hunger Games: Catching Fire Quarter Quell giveaway
THE HUNGER GAMES DVD
Mockingjay Pin
Katniss Capitol Portrait
Peeta Capitol Portrait
Finnick Capitol Portrait
A Quarter Quell Poster
Final movie Poster
Start your entry process by putting your name and email address in the widget. Then first leave a comment answering: When do you think you'll see the movie?
THE HUNGER GAMES: CATCHING FIRE Official Socials
Official Facebook Page: facebook.com/thehungergamesmovie
Official Twitter Page: https://twitter.com/TheHungerGames
Official Google+ Page: https://plus.google.com/+TheHungerGamesM…
Official Pinterest Page:http://pinterest.com/hungergamesfilm/
Official Hunger Games Explorer Site: http://www.thehungergamesexplorer.com/us
Capitol Couture Instagram: http://instagram.com/CapitolCouture#
The Hunger Games Instagram: http://instagram.com/thehungergames
#CatchingFire
#TickTock
Check out our current giveaways. Subscribe to our feed. Follow us @5M4B on Twitter or on Facebook.