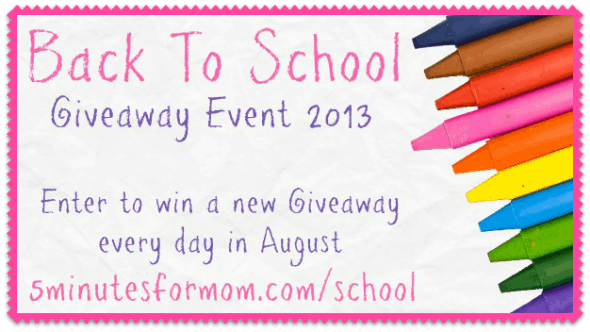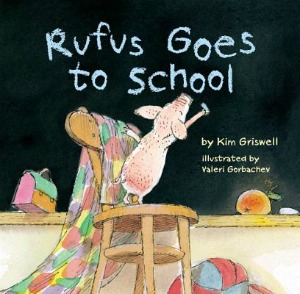 This week's book giveaway on 5 Minutes for Mom is doing double duty and is also featured in their ongoing Back to School Giveaway Event 2013 , which is a HUGE set of giveaways and worth checking out. Today's picture book fits perfectly with the theme- Rufus Goes to School by Kim Griswell. In this sweet story, children are introduced to the adorably named Rufus Leroy Williams III, a young pig who is determined to join the class, even if the principal doesn't think it's a very good idea. His determination and his excitement are catchy, and children will surely be routing for Rufus to be allowed, and they just might get a little excited for their own upcoming school days, too.
Read more of my thoughts about Rufus Goes to School over on 5 Minutes for Mom, where you can also view the official book trailer to get a sneak peek at some of Valeri Gorbachev's fantastic illustrations and enter to win a copy for your own little one.
Check out our current giveaways. Subscribe to our feed. Follow us @5M4B on Twitter or on Facebook.