My three year-old snuggles in close to me on the floor, draining his sippy cup of milk while I open the first of tonight's bed-time selections: That Rabbit Belongs to Emily Brown by the talented Cressida Cowell. I don't believe in spoiling my children—I'm not the kind of mom who gives him cookies every day or any toy he begs to have—but when it comes to reading time, I'll admit: he's a little spoiled. He gets long stories (as long as his attention holds); he gets mom's best and most dramatic voices, accents, and animation; and he's even been known to negotiate successfully for a few more stories and in turn, a later bed-time.
I love this time. I love hearing him chime in on the parts he knows by heart; "His name is not Bunny Wunny. It's Stanley!" I love hearing him giggle in all the right parts. And I love the bonding, cuddling, and closing of each day in this ritual of shared stories, shared time, and shared attention. I love sharing a story with him that I loved as a child or discovering a story together that becomes an instant favorite. I love how he always punctuates my, "The End," with "Another Book!"
And although he's still little, I can already see the beginnings of fruit from this priority we put on reading aloud together: an ability to focus and pay attention, a love of books, and a special bond we grow through this special time together. I know first-hand how my mom reading aloud shaped my own life and perhaps even success as a writer, and I guess that's why I'm willing to put the work into making story-time one of the highlights of his day.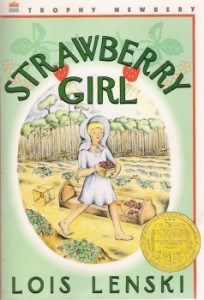 I have treasured memories of story time with my mom. I still laughingly remind her of how I'd have to nudge her awake sometimes when she'd fall asleep reading to me (exhausted from a long day of teaching and then mothering her own little crew). She read to me long after I could myself read and shared parts of herself through the books she loved and brought to life to me, books like Anne of Green Gables, the Narnia Series, or Strawberry Girl. I could always count on her to read with animation and to make the characters come to life through her voice. Through many a story, we shared common heroes, created opportunities for deep conversations, and kept the bond between us strong.
And once I was old enough to be an accomplished reader, I'd read to her on long car-trips and we'd pass the miles sharing the gift of a book and the conversation that comes with it.
I don't doubt that the culture of reading aloud and valuing stories made me into the person I am today. In high school, I auditioned for my freshman year play and brought all those years of hearing stories come to life through inflection and voice into my first read. I got the lead in that play and many a one after that, even into college. During my years writing for radio, I found I was a natural in writing for the listening ear. All of those years of listening to the language of story had made me able to write in such a way that the words seemed as if they had always been meant to be spoken. And now as I write books of my own, I'm still reading my words aloud to make sure that they resonate.
We all know that reading is important for children, but I think we've all under-estimated just how important that time is. According to Kylene Beers, former president of the National Council of Teachers of English, the single most important predictor of a child's success in school is how much he or she was read to prior to the first day of first grade. Sure we've heard how reading aloud increases vocabulary, how it stimulates curiosity and imagination. But the bottom line is reading aloud to our children is a joy and a bond for life. When we rob them of this time well spent, we are also robbing ourselves.
What memories do you have about reading? Either from your parents or to your own children?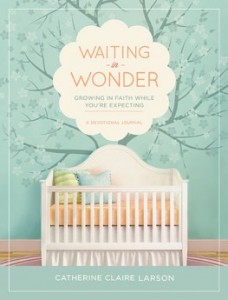 About our guest contributor: After graduating with a Master's degree in Biblical Studies, Catherine Claire Larson spent seven years writing with Chuck Colson for BreakPoint radio, Christianity Today, and the Washington Post/Newsweek online's On Faith blog. Today, she writes amidst the clatter and curiosity of two young children. To find out more about Catherine or this beautiful devotional journal, visit: www.catherineclairelarson.com.