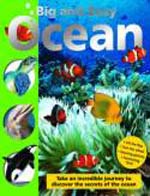 At the risk of sounding completely obnoxious I'm going to try to keep this review toned down. (I fully plan on failing at that.) However, just remember that I have never once made a secret of my love of Roger Priddy books. I have been extremely honest on that point. This review should therefore not be found shocking under any conditions.
Ok, with that reminder and "disclaimer" out of the way, please let me shout from the rooftops about Big and Busy Ocean
. Read this slowly: Big. and. Busy. Ocean
Got it? Ok, do you have a little kid who just can't seem to ever get enough Nemo?! Does your child eat, sleep, dream about whales and sharks? Does your three year old come up and tell you about how the fluke on his humpback whale is different than the fluke on his sperm whale? Does he point out baleen whales to you when you least expect it? And does his or her every thought revolve around The Great Battle of the Giant Squid and the Sperm Whale? And then does he/she ask you about dolphins and octopuses when they aren't talking about whales?
Then you NEED this book. It's fabulous fun with flaps to lift, new fish to discover, great photography, puffer fish and "Nemo" himself (of course). In perfectly wonderful Roger Priddy book fashion, the book is bold and engaging and we have spent hours and hours pouring over the pictures, noting all of the wonderful differences of sea life. It is a great book for toddlers who are expanding their knowledge of (well, everything) sea life. Big and Busy Ocean
. Do I really need to say it again?
Now, if you want to be cooler than cool and gift some little happy sea creature lovin' child with this book this Christmas, I urge you to consider adding a Safari Ltd. animal or two to it. Safari Ltd., if you are unaware, is a stellar company offering a variety of animal replicas for little children to sleep with, bathe with (although that's probably not recommended by the company – it happens), eat their dinners with, etc. Remember me talking about that battle between the giant squid and sperm whale? It can literally happen ON your dining room table. Or in your car. Or on your lap! Or at church. Or wherever it is you will allow these animals to go with you and your family!
Behold: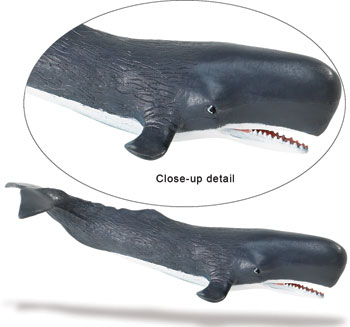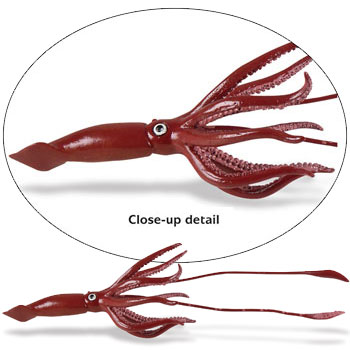 They do put a lot of detail into these animals replicas and I can tell you about one three year old who appreciates this, if you'll give me a spare moment of your time. Safari Ltd. animals are solid little things and are my son's favorite toys. I am not making up one bit of this next statement: he spends hours hunched over books, clutching onto these animals. (There is currently a Safari Ltd. octopus sitting on the shelf waiting for some little person to agree to use the potty X number of times. We talk about "the poop octopus" on a daily basis around here.) The company graciously sent me a sample of some of their sea animals and since then our collection has grown steadily. We gaze upon the Safari Ltd. display at our local store. Beluga whales, sea turtles, sting rays, oh be still our little hearts! We are in love!
So…not to over dramatize here or anything (ah hem) but Roger Priddy + Safari Ltd. = some fabulously good times. In the meantime, shh, don't tell my son but guess what's awaiting him under the tree this year?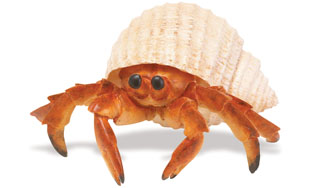 And I guarantee you, it will be his favorite thing.
(They do make other animals, other than those which live in the ocean. Check out Safari's website to see what else they offer.)
Carrie comes by her book obsession honestly, having descended from a long line of bibliophiles. She blogs about books regularly at Reading to Know and Reading My Library.