Summer time sees many families loading their cars for long road trips or packing up the tent and coolers to head out camping. If your family includes an older child in the 9-12 range, I've got a pair of perfect books to bring along.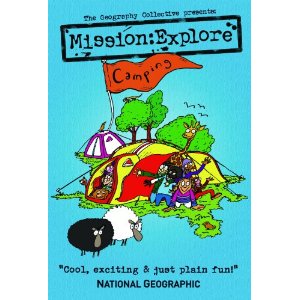 A group of folks dubbed The Geography Collective have once again compiled a set of "missions" intended to get older kids out and about, though this time they've geared the activities toward summer travel experiences.
My full review can be found over at 5 Minutes for Mom, and be sure to leave a comment over on that post to be entered in the giveaway for both titles- Mission: Explore on the Road and Mission: Explore Camping.
Dawn's own family has their annual long car trip coming up, more of the summer time fun that will be recorded on her blog, my thoughts exactly.