My daughter is six, and she is still a princess fan. I know she will transition to the Hannah Montana/Justin Bieber age group eventually, but I am happy to stay in the world of princesses a little longer. Because she loves the princesses, my daughter was thrilled when a package of beautiful Disney Princess books arrived at our doorstep. These three books are beautifully done, and they would make a great gift.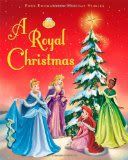 A Royal Christmas
features Cinderella, Sleeping Beauty, Tiana, and Ariel. Readers can follow along with four different stories and learn how the princesses celebrate Christmas with their friends and family. The stories are enjoyable, but the illustrations impressed me the most. They are vivid and beautiful. This book would be a wonderful way to share the holiday season with a young princess!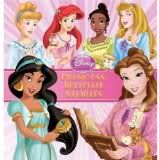 Princess Bedtime Stories
is a storybook collection filled with eighteen stories. This book also includes lovely illustrations as well as gilded pages. Aurora, Belle, Cinderella, Jasmine, Snow White, Ariel, and Tiana are all featured, and each story is the perfect length for a short read before final good-nights are said. I especially appreciated the large-type set (my tired mommy-eyes could read it much more easily). Again, this book would make a charming gift or a book to have "just because."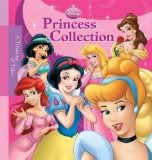 The final book is the Disney Princess Collection
. Like the bedtime stories, this book includes beautiful illustrations and gilded pages. The nineteen stories feature Ariel, Snow White, Belle, Cinderella, Mulan, Jasmine, Aurora, and Pocahontas and are centered around scenes from their respective movies. Children will love remembering their favorite films through the pages of a book. I know that these stories never grow old at our house!
As I have said, all of these books would make wonderful gifts. Because they include so many stories, the books are also a great value, and more importantly, they are sure to make a young princess smile!
Lauren is a wife, mother of two, and an avid reader. She thanks Disney Publishing for the review copies of these books. Lauren blogs at Baseballs and Bows.