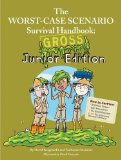 Life is pretty gross. Admit it, you know what I'm talking about. Thinking about leaky bodily fluids, stinky body smells and the disgusting germs all around us may not make for an adult's favorite reading experience, but for kids? Well, this might be the perfect interesting and funny reading material. The new Worst-Case Scenario Survival Handbook: Gross Junior Edition by David Borgenicht, Nathaniel Marunas, and Robin Epstein provides this experience in a compact, and often hilarious manner.
A wide array of gross topics are explored here, with fun facts and solid advice, presented in language kids will relate to. Okay, I have to admit that I found some stuff in here actually useful, too! Did you know that there's an easy way to test if your breath is going to make your best pal pass out when you whisper in his ear? (Yup, and it's even more effective than the old breathe into your cupped hands… trust me!) I bet you can't guess how much snot is made each day by the average person. (Thankfully, most of it goes down the back of your throat, but seriously, I can't stop thinking about this!) And honestly, don't even get me started on the tiny amounts of gross bug parts and mold and such that is officially allowed in our packaged food. Big time gross! How about the classic childhood experience of trying to make it through a dinner with a plate full of yucky food? Check out the tips offered: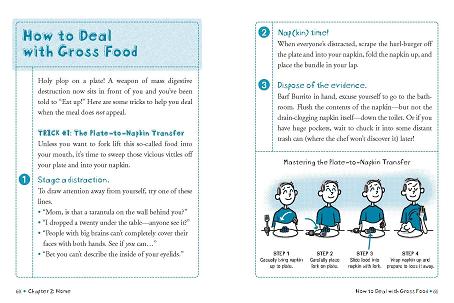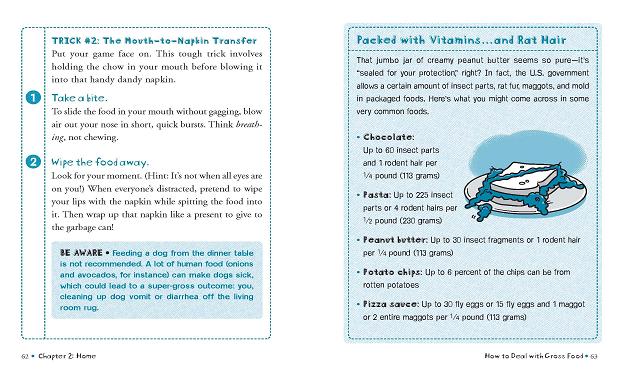 A copy of Worst-Case Scenario Survival Handbook: Gross Junior Edition is up for grabs! Just leave a comment on this post, U.S. and Canada residents only, please.
We'll announce winners on October 20.
This giveaway is now closed. Thanks to everyone who entered!
Check out our current giveaways. Subscribe to our feed. Follow us @5M4B on Twitter.
Dawn's life with three kids includes a whole lot of gross, and sometimes it even makes it onto her blog, my thoughts exactly.