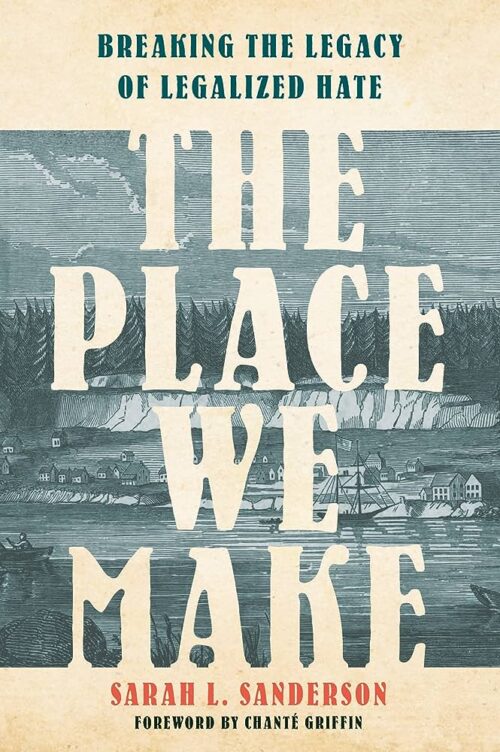 Only one man has ever been tried, convicted, and punished solely for the "crime" of being Black, and it happened in Oregon in 1851. Oregon was the only state admitted into the Union that didn't permit Blacks to live within it, but Jacob Vanderpool was the only one who was ever actually expelled from it. How did this happen, and who were the actors involved? Author Sarah Sanderson, who lives near present-day Oregon City, was shocked as she began to research the story and found that her own ancestors were at least indirectly involved. This book is the result of her research and also her reaction and thoughts. It looks at the history of place, and how that history shapes present inhabitants in ways both seen and unseen. It seeks forgiveness and offers grace, while acknowledging how costly both these things are. But it recognizes the fact that being honest about the past, its good and bad, is the only way forward to a place of peace for all.
Vanderpool's main crime seems to have been that he opened and ran a boarding house just down the street from one run by his competitor, Theophilus Magruder. While other Black people were threatened with expulsion, they had friends and neighbors who spoke up for them. Jacob Vanderpool had no defenders, and in fact his judge was currently boarding at Magruder's hotel–a clear conflict of interest. Sanderson is directly descended from a man who was a pastor in Oregon City at the time, and who must have been aware of what was going on in the tiny frontier town in which he ministered. Although Pastor Ezra Fisher was anti-slavery, he kept quiet on the issue to ensure harmony in his congregation. Sanderson reflects on what it means to keep quiet in the face of racially-motivated hate. While she recounts the steps she took to unearth this story, she also looks at the history of Native Americans in the area, and reckons with what it means to live on land that was unjustly claimed.
The Place We Make is beautifully written, thoughtful and thought-provoking. By alternating historical fact with her own story, thoughts and reflections, Sanderson has created an accessible, inviting book. It offers hope, that people of all races and backgrounds can move forward together. I can't recommend it highly enough!