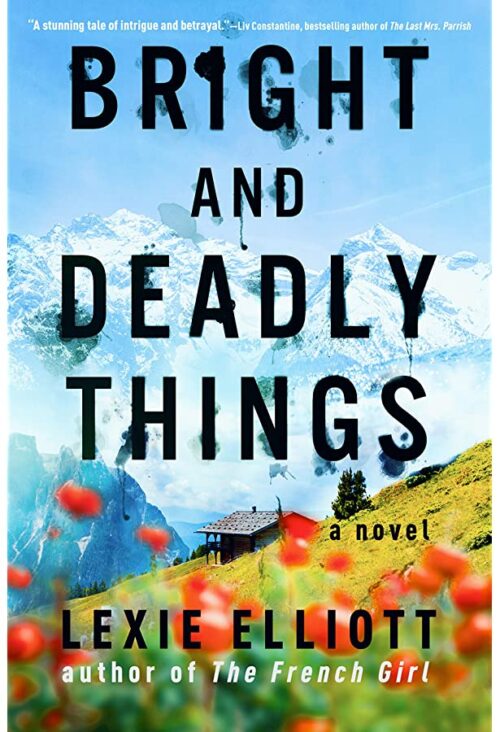 Emily has been invited to spend a few weeks at the Chalet des Anglais, an Oxford-owned chalet in the French Alps, part of an exclusive group that includes friends and colleagues as well as a few undergrads. She's recently widowed and hopes the break will help her move on from the fog of grief that's kept her spellbound. But she soon finds an undercurrent of tension and dread, not to mention that competition for a newly-opened position is creating an undertow of unpleasantness amongst her closest friends and colleagues.
Things got off to a rocky start. First Emily missed her flight, then she returned home to interrupt an intruder in the act of ransacking her husband's study. Even in France, her laptop is suspiciously warm to the touch, and she takes to hiding it under her mattress. The chalet itself has a dark history, with a grandfather clock that seems to brood over the gathering with an air of horror. It literally seems to bring out the worst in everyone.
When one of the undergrads is found dead, Emily finds herself in the position of not knowing who she can trust. Are old friends really all that they seem? Is the chalet as menacing as it feels?
I really enjoyed reading Bright and Deadly Things. Most of the narrative is told from Emily's point of view, but we read occasional diary entries from other characters. Things build and build to a very satisfying denouement, that while I didn't exactly see coming, fit in with the opinions I'd formed of the various characters. A great read! Highly recommended.