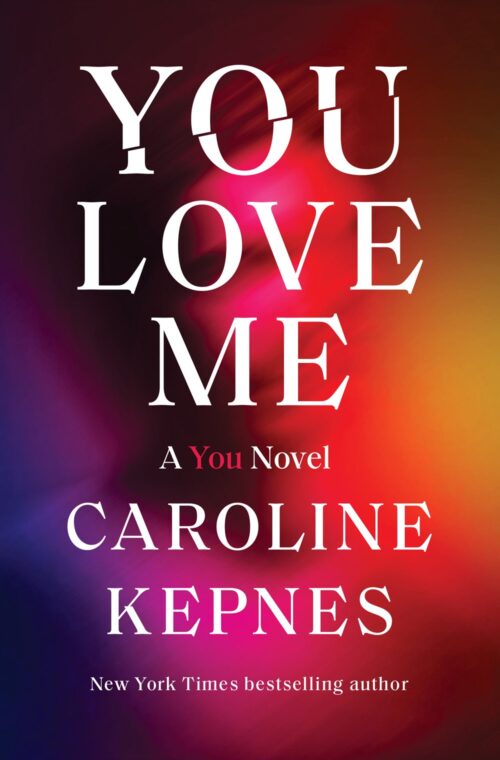 Joe, our serial killer with a heart of gold, is back in You Love Me, the third book in Caroline Kepnes's You series.
Following the events of Hidden Bodies, Joe has relocated to the idyllic island of Bainbridge Island. He's come into some money which he has donated to the local library, and takes a volunteer position there. When he meets Mary Kay, one of the librarians, he does what only Joe does and falls instantly in love. He's determined not to make the same mistakes he has in the past, but patience is not one of Joe's virtues and it's not long before he falls back to his stalker ways, and soon a trail of bodies is once again in his wake.
Joe's tendency to refer to those who've died as "RIP Name" gets a bit irritating, but he really just wants the best for himself and those he loves. Mary Kay is different from the women in his past, and as soon as Joe can get rid of some baggage they can be happy together. But things aren't always as they seem, and sometimes Joe just can't catch a break.
It's hard for me to say if it's necessary to read You and Hidden Bodies before reading You Love Me. I read Hidden Bodies first, several years ago, and then You, so a lot of the details from those books were murky, including the ending of Hidden Bodies, which is referenced in You Love Me. I'd say enough of those details are mentioned again in You Love Me to understand what happened and how Joe feels about them.
I liked You Love Me, but I would say it doesn't pack quite the same punch the first two books did. There are some twists that are a little out there, and it meanders a bit at times. I haven't seen the Netflix series but I've heard this would be good for fans of that show.