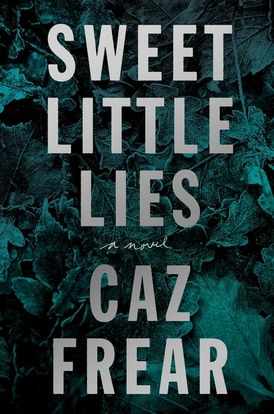 Even liars tell the truth…sometimes. And just because your father is a liar, that doesn't mean he's a murderer. These things go round and round in Policewoman Cat Kinsella's head. Now 26, she still has vivid memories of the summer she was 8, and seeing her dad, a charming but dissolute man who supported his family by less-than-ethical means, lie to the police about a missing teenager, Maryanne Doyle.
Cat's in counseling after a traumatic discovery of a dead body watched over by a 3 year old, and she resists being there. She's not interested in exploring her feelings, and is more than happy to start a new case. She's already overcome a lot, growing from a troubled childhood to her current position as a rising young Detective Constable. When a body of a woman, Alice Lapine, is discovered strangled near her estranged father's pub, Cat is quietly convinced that he may know more than he's telling. Initial suspicion focuses on the husband, but Cat and her team begin piecing together the dead woman's daily habits and special quirks, with results that seem far fetched initially yet begin to pay off.
Cat not only pulls in family favors, she begins to cross lines ethically and professionally. You wonder where she's going with it. She suspects the cases–Alice and Maryanne–may be linked, and she keeps at it, fearless, although it may destroy what's left of her family.
Sweet Little Lies is an extremely enjoyable police procedural. I liked the characters involved, enjoyed the journey of discovery that led, inexorably, to the truth. Author Caz Frear does a fantastic job of creating believable people, from the fraught, cautious relationship between Cat and her dad, to the older policeman who takes Cat under his wing, to the brittle relationship between Cat and Jacqui, her older sister. The book is taut, gripping, and satisfying. This is Frear's first book, and I know I'm not alone in hoping its the start of a new series.