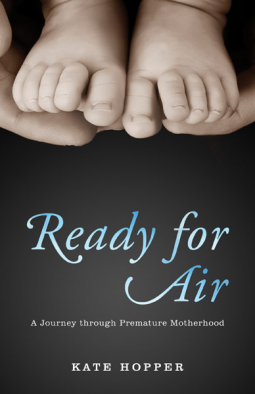 I love reading memoir. If it's well-written, the memoirist creates a compelling story, and the narrative nonfiction reads like fiction. This is exactly what happened as I read this book.
And I'll be honest — this is not what I expected. I've read enough blogs turned books about motherhood that I expected a collection of essays about the tribulations of pregnancy and premature birth, and the joy of overcoming obstacles, which can still be good stuff, but it's not something that keeps me glued to my chair. That is not what I got at all. In fact, this is exactly the kind of book which had me stuck on my sofa turning page after page. It wasn't that I wanted to know how it would end. I was fairly certain (though not 100% sure, I guess) that Stella would leave the NICU and Kate would begin to navigate motherhood at home. But their story drew me in, and I didn't want to look away.
Please click through to read my full review of Ready for Air at 5 Minutes for Mom. You can enter to win a copy, and also find out some details about a NICU giveaway as well.