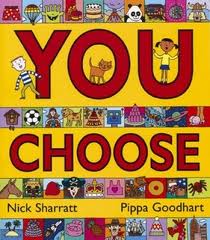 You Choose is a book that will entertain your child again and again. Written by Pippa Goodhart and illustrated by Nick Sharratt, you will find something new to look at every time you open this delightful picture book from Kane Miller.
The simple text is designed to jump start your child's imagination, asking questions such as, "If you could go anywhere, where would you go?" and, "Is there a job you'd like to do?"
These questions, combined with the colorful and detailed illustrations, offer children (and the adults who are reading with them) the chance to dream about what they would choose if they could be or do anything they want.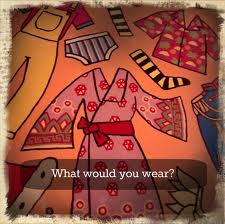 For a younger child, you could look at a page at a time and examine all the pictures. With an older child, you could do as my son did and use the whole book as a template to take turns making up stories.
Either way, You Choose is a fun book that is sure to appeal to the young – and the young at heart – in your life.