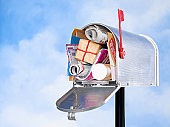 As I think most of you know, Jennifer and I attended the Book Expo and Book Blogger Convention in New York City this past week. When we were in New York, hobnobbing with other book bloggers, we discovered a wonderful meme called Mailbox Monday which is hosted by The Printed Page which we thought would be fun to participate in.
Now, this particular Monday is a holiday and, honestly, more books have arrived in my home via my suitcase than via my mailbox this week! But here's a list of what I picked up at BEA and hope to share with you all over the next few weeks.
Summer at Tiffany
was in the bags we received at the Book Blogger conference and it looked fascinating. So I devoured it (almost literally) on the plane ride back home. Loved. this. book.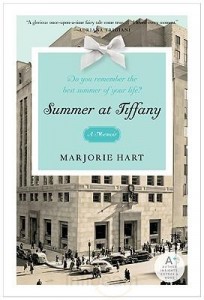 The question the book asks is, "Do you remember the best summer of your life?" Author Marjorie Hart relays her story of a memorable summer she spent in New York City at the end of World War II, working at Tiffany. I found this book to be fascinating on so many levels and my thanks goes to whichever hand stuffed this book into my bag! I am indebted to you!
I picked up a copy of The Contest
at the Seventh Generation/Book Publishing Company booth.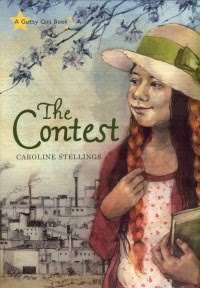 What drew me to this particular title? In big, bold letters on the back of the book it says:
"My name is Rosy, and I'm going to be the first half-Mohawk to win an Anne of Green Gables look-alike contest."
I read this one while sitting and waiting to board the plane. Oh yes. I did. Fabulous read!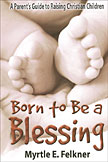 Born to Be a Blessing
: A Parent's Guide to Raising Christian Children was picked up at the Abingdon Press booth. And yes, I also read through this one on the plane ride home. (I had a long trip home if you were wondering and it gave me plenty of opportunity to read! No complaints there.) I've read a good number of books on parenting but I think this one is unique and has a special something to offer. I was glad to have spotted it and am looking forward to sharing more about the title with you!
The next two books I have not yet had the opportunity to read but am looking forward to doing so in the not-too-distant future.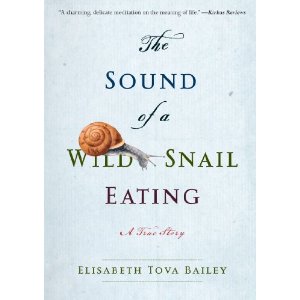 The Sound of a Wild Snail Eating
was picked up at the Algonquin booth and it was the title that caught my eye. The selling statements:
1. "While an illness keeps her bedridden, Bailey watches a wild snail that has taken up residence on her nightstand." (from the back cover) Makes you want to say something to the question, "What's on YOUR Nightstand?" doesn't it?
2. The sales rep told me that after reading this book, the Algonquin office became home to some office snails. Can't say that I would be tempted to offer my home up to snails, but then I haven't read the book yet! Maybe my opinion will change.
Lastly, I was HUGELY excited by this next book, which I picked up from author Patti Wheeler in their booth: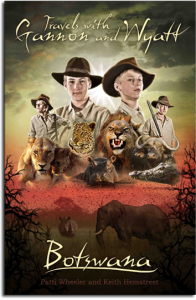 Travels with Gannon and Wyatt: Botswana
is the story about twin boys who adventure into the heart of Africa. I really don't want to say too much about this book until I've read it and have the opportunity to present their story to you in full. Let's just say I'm excited, excited, EXCITED and if you want a sneak peek to discover why then you can visit their website – www.travelswithgannonandwyatt.com
In the meantime, I'll try to maintain my composure and will tell you more about them soon. Very, very soon.
Likewise, Jennifer and I will be sharing more about our amazing time at BEA this past week so stay tuned.
To learn more about Mailbox Monday, visit The Printed Page and link up to share what books have arrived in your mailbox in the past week. (Or what books would have ended up in your mailbox had you not insisted upon stuffing them into your suitcase so that you'd have something to read on the flight home!)
Carrie comes by her book obsession honestly, having descended from a long line of bibliophiles. She blogs about books regularly at Reading to Know.