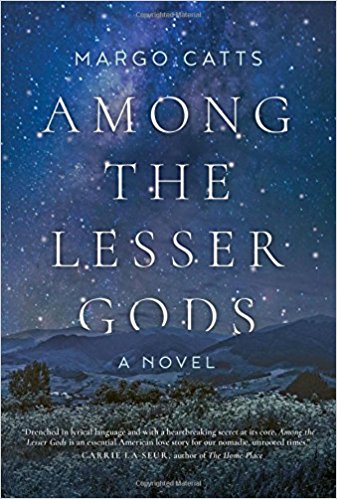 Elena has grown up under a burden of guilt and loss. When she was 10, playing behind the garage with a friend on a hot Californian day, a fire they lit and extinguished got out of control and destroyed 27 houses and killed 3 people. The shame led her mother to abandon the family, leaving young Elena to be raised by her father, who carries his own burdens from childhood. Although Elena has just graduated with a degree in physics, she often makes poor personal choices, including the one-night stand that left her pregnant. Now she's on her way to Colorado to spend the summer with her grandmother, babysitting 2 kids whose mother just died in a car accident.
Elena's grandmother, Tuah, spends her summers in a ghost town–her cabin the only one still habitable from the small town of Hat Creek where she raised her kids and knew her neighbors–and her winters in nearby Leadville. Elena knows her from childhood visits, but this is her first longtime stay in the small town, where everyone seems to know everyone else's stories. Elena stays with Kevin, 11, and Sarah, 5, while their dad, a truck driver, is gone for days on end. She is wary of the children and their needs, but evinces real compassion and wisdom in helping them begin to come to terms with their great loss. When their dad is home, she stays with Tuah, and meets the genuinely nice Leo, who takes her horseback riding and tells her local folklore. She finally learns the story of her aunt Benencia, a developmentally-disabled child who disappeared into the forests when she was about 11 or 12 and Elena's father was even younger.
Margo Catts is a talented writer, and her characters are compelling and believable. Her descriptions of the high forest in summertime practically have you feeling the aromatic heat and dust. Her grieving children are heart-breaking, and we happily follow along with Elena's somewhat awkward attempts at adult female friendship, as she has a hard time knowing who to trust. The stories of her with the children are the strongest part; emotionally wrought yet clear-eyed and believable.
Among the Lesser Gods is a story of redemption, of beauty from ashes, of the way that even terrible events can eventually have good consequences. It's sensitively written and overall author Margo Catts does a good job, although I felt that the ending veered into sentimentality and was a bit heavy-handed. It should have ended earlier, without neatly wrapping up all the loose ends. However, it's well-written, with realistically flawed characters who come alive on the page. I will definitely read more from this author.