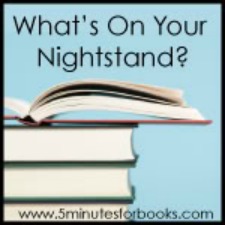 Kids are back in school, and the calendar is about to turn to September, so other than the official date of the equinox beginning, I think we can all agree that summer is practically over. Sometimes that means reading more, but often reading less.
I'm not sure what September will bring me. I honestly had a pretty lazy summer, choosing to engage my brain in easier ways like TV, so I feel things picking up. I have a big car trip coming up, so I'm hoping to finish out my summer reading and get a good jump on Fall.
Let me know how the end of your summer reading is looking.