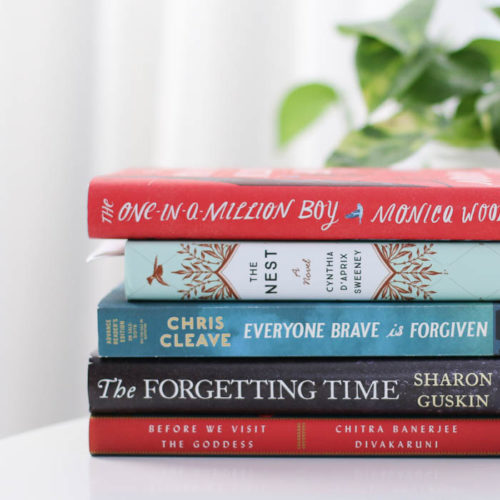 This is sort of a summer of new things for me. I'm taking an improv class (and enjoying it immensely) and I decided to join an online book club. Please click through to read my post at 5 Minutes for Mom to hear about why I joined and what my thoughts are on the experience thus far.
We've just finished the cycle on our first book, The One in a Million Boy by Monica Wood. If the other four books are this good, I'm in for a summer of good reading.
This is the kind of book I like — warm, quirky and original.
Ona Vitkus is a 104-year-old woman, still going strong. Quinn Porter shows up one Saturday in stead of his son who had been volunteering to help around her house each Saturday for 8 weeks. Quinn hasn't done a lot of things right as a father, but he heeds the wishes of his ex-wife (twice married and divorced to be honest) and steps in to complete this job that was so important to his son when he can no longer keep that commitment.
Ona and Quinn eventually become friends, just as the young boy and the old woman were. Quinn never got to know his son that well, but through Ona, he gets to know him. He also gets to know himself and perhaps even forgive himself.
At the time of this writing the book is just 2.99 on Kindle and Nook. Well worth that price!