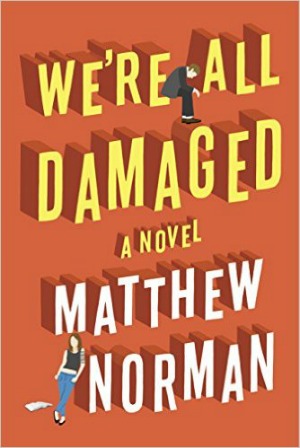 When readers first meet Andy Carter, he's replaying a pivotal scene in his life. He can describe, in seriously pointed detail, exactly how it went down when his wife announced she no longer wanted to be married to him. Details from the moment during a dinner at Applebee's such as the button their waiter was wearing — "Ask Me About Bacon Time!"– and the song that was playing– Wham!'s "Wake Me Up Before You Go-Go", of course. With a beginning like that, it's no surprise that humor abounds in We're All Damaged by Matthew Norman.
Not long after that terrible dining experience, the rest of Andy's life imploded as well, with his job and his best friend left by the wayside, too. He flees Omaha for a fresh start in NYC, but before he can really get on his feet in the big city, he is called back home to say goodbye to his grandfather on his deathbed. Back at home, he must face not only the imminent passing of his beloved family member and his troubling not-so-distant past, but also his parents' crumbling marriage, his mother's rising star on the conservative radio talk show circuit, and his father's apparent war on the neighborhood squirrels.
Does it sound all a little ridiculous? Yes, it's actually hilarious, in a "isn't this terrible?" kind of way. I couldn't help but love Andy right off the bat. He seriously needs a break, but can't seem to even come close to catching one. Instead, he keeps getting his face busted up and torturing himself over what could have been. The introduction of a mysterious girl who seems to have made Andy her pet project turns the story in an entirely surprising direction, making for a wholly entertaining, and often tender in a goofy way, novel.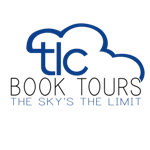 We're happy to be participating in the TLC Book Tour for We're All Damaged.
Check out our current giveaways. Subscribe to our feed. Follow us@5M4B on Twitter or on Facebook. Pin away with us on Pinterest.