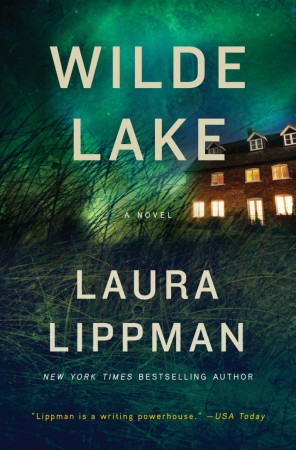 Wilde Lake opens with a story from Lu's childhood of the night of her older brother AJ's high school graduation, and a party at which a young man was killed and AJ broke his arm. The novel then breaks into two strands, one of which follows the young Lu (Luisa Brant), and one of which is concerned with a modern-day murder, apparently committed by a mentally-disturbed homeless man who broke into a single woman's apartment and left her dead on the floor. Lu has just become the first woman state's attorney of Howard Country, Maryland, a job which was formerly held by her father. She takes on the case, even though her former boss is now working for the defense. It may not seem that exciting a case, but Howard County doesn't get many homocides.
Meanwhile, the young Lu is growing up in the exclusive and experimental community of Columbia, a place founded on liberal ideals of equality between races and classes, although it's expensive. Her brother and his closest friend, Noel, form a nucleus to a close group of 6 friends, all bright and talented in many areas–theatre, music, athletics, academics. They are typical teenagers in other ways though, experimenting with drugs and sex.
In some ways, the stories of Lu's childhood echo To Kill a Mockingbird. Like Scout, Lu lives with a widowed father who's an attorney, a much older brother, and a black housekeeper. Like Scout, Lu doesn't fit in well with her community; she's a loner, following her older brother and his friends and learning about life through them. She is tough and independent, ambitious and determined. Like Atticus, Andrew Jackson Brant is beloved in the community, and he is a somewhat distant father, a product of his time. Lippman is addressing some of the same issues, racism, classism, women's rights, even gay rights, yet updated for our time. Yet this is a Mockingbird after To Kill a Watchman, where we found even Atticus Finch to have feet of clay. How much can we judge our forefathers by our present moral standards? The big issue in Wilde Lake is not racism, although that plays a part, but rape, and standards of proof and belief. As is so often true, though, classism and racism play into it as well.
Wilde Lake is a powerful book. It goes beyond a murder mystery and attempts to address some of the bigger issues of our time. At the same time, it inexorably weaves together the past and the present to reveal the truth. I highly recommend this book. Laura Lippman is at the top of her form, and she has created a story that manages to both entertain and make you think.