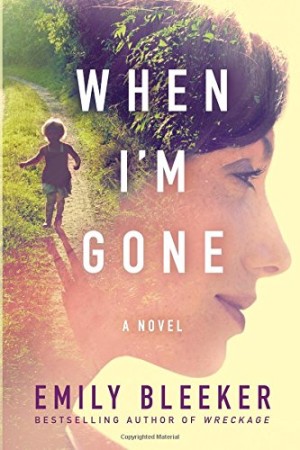 Luke Richardson has just lost the love of his life and mother of his children to cancer. On the day of Natalie's funeral, Luke finds a blue envelope on the floor with a letter from Natalie, written on the day of her first treatment. Luke treasures the letter, thrilled to have a piece of his wife after her death, and each day that a blue envelope arrives in the mail is like a gift.
As Luke tries to get through his days, taking care of his three children, and eventually returning to work, he looks forward to his letters from Natalie. She instructs him to hire Jessie, a college student whom Natalie befriended while taking classes at the local university, as a nanny for the kids, and to lean on Annie, Natalie's best friend.
When Luke's 14 year old son, Will, discovers information in a box of Natalie's, Luke begins to wonder how well he really knew his wife. Luke also realizes Annie's marriage to her husband, Brian, isn't all he thought it was, and brings back memories of his own childhood he'd rather not resurface.
When I'm Gone is a story of a man's love for his wife, and how he deals with his grief while still living his life. Even as he unearths the truth around the secrets she was keeping from him, he misses her deeply. The truth is shocking but he comes to accept it, and the ending has a positive note to it.
I enjoyed When I'm Gone and was happy to participate in the TLC Book Tour.