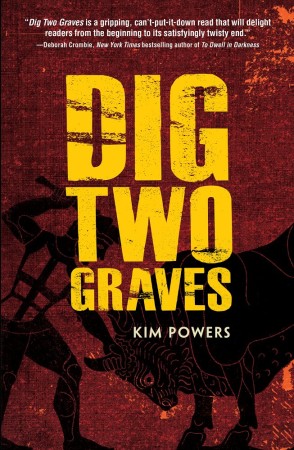 Ethan "Herc" Holt has a lot to celebrate – he's just earned tenure at the New England college where he teaches Latin, and his young daughter Skip is throwing him a combination birthday and tenure party. The party doesn't end well due to a few events, and Ethan and Skip end the evening on bad terms. The next day, Skip goes missing, and Ethan's life is turned upside down by her kidnapping.
Ethan works with the police to follow the clues left behind by the kidnapper, a guy who knows a lot about Ethan and Skip's lives, though Ethan has no idea who he is or what he wants with his family. It doesn't take long for Ethan to realize that the kidnapper wants him to recreate Hercules's labors with a modern-day twist, which Ethan initially thinks is related to his nickname, earned when he competed in the decathlon in the Olympics.
While Ethan is working out the clues along with a detective who lost her niece to a kidnapping, Skip is tied up and terrified. Her kidnapper keeps out of her sight, but she slowly figures out some things about him, knowing if she does finally see his face, it means she's going to die. Skip is smart, but is she smart enough to get out of this alive?
Dig Two Graves is a page-turning, gripping suspense novel, and while there are clues early on as to the kidnapper's identity, there are enough red herrings thrown in to keep the reader guessing. Is his teaching assistant involved? Is this someone from his Olympics past? Or someone else he isn't aware existed?
I enjoyed the real-life versions of Hercules's labors, which often had Ethan using his decade-old decathlon skills to complete. The characters are mostly believable and real, if not always sympathetic, and I was holding my breath at the climax, when Ethan has to fight for his daughter or die trying.