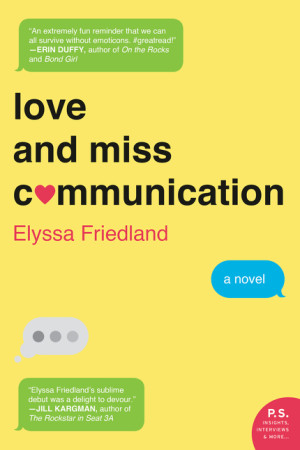 As the new novel Love and Miss Communication begins, Evie Rosen is a relatable woman in her early thirties. A career-driven city girl, Evie is still reeling from a break-up six months ago, the result of her giving her boyfriend of two years a marriage ultimatum. Feeling unlucky in love, especially when surrounded by her three closest friends and their seemingly perfect marriages, Evie puts everything she has into her law career, hoping to advance in the ranks soon. In the opening chapters, readers see Evie go through a series of embarrassing experiences, culminating in a significant career challenge and a fresh jab to the heart. That's when she realizes the common thread to all her troubles– the Internet.
When she first decides to unplug completely– no laptop, no smartphone, not even an occasional trek into a library or Internet cafe– it's as if Evie has declared a move to Mars. Her friends and family are in disbelief, and many of them can't remember that giving her a phone call is about the only way to communicate with her, if not face to face. It's no easy path to take, and she finds the disconnection to be isolating at times, even though she has more hours in a day than she knows how to fill anymore.
At this point in the novel, the story begins to go down a familiar road of self-discovery mixed in with the resulting reinvention. The theme of unplugging from the Internet seems to take a backseat to plot lines involving family and personal relationships, especially Evie's lack of a romantic relationship at the moment. Evie often seems unable to connect with the people in her life even without all the online distractions, ironically enough. A fresh start in the love arena is what she definitely needs, but what does dating without Googling look like? In all areas of her life, Evie tries to lay down a new path, with a mixture of successes and failures along the way.
Mostly, this novel worked for me as a light read, though at times it felt longer and more drawn out than was necessary. I liked the characters (most of the time), though they weren't as deeply developed as I had hoped, but I was rooting for Evie to succeed, even if it meant breaking her Internet fasting early. (I couldn't do it, I know that!) There were lessons to be learned about what life could be like without all the siren songs of the virtual world breaking into one's day, giving readers something to ponder after finishing the last page.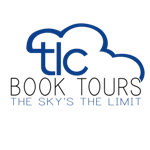 We're happy to be participating in the TLC Book Tour for Love and Miss Communication.
Check out our current giveaways. Subscribe to our feed. Follow us @5M4B on Twitter or on Facebook.