Over 150 years ago, Victor Hugo's Les Misérables was published, and it has been a sensation on the page, the stage, and the screen ever since. I first read it two decades ago, and it's held a special place in my heart ever since.
(The way in which I was first introduced to the incredible book and stage production makes for one of my favorite stories to tell. Head over to 5 Minutes for Mom to read more about it.)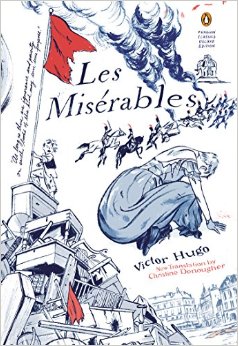 In Penguin Classics' first new translation in forty years, Christine Donougher breathes fresh life into Les Misérables. Ever since my first experience with Hugo's incredible story, his characters have stuck in my head and heart. Jean Valjean's struggles could have turned into absolute despair, but throughout his life, he always retained a sense of hope, and that hope helped him persevere through years in prison and a lifetime of fear of being recaptured. Inspector Javert, driven by his intense sense of right and wrong, spends his entire life in pursuit of Valjean, because he sees no gray areas when it comes to crime and punishment. The juxtaposition of these two characters makes up much of the story in productions of Les Misérables, yet the novel explores several other story lines in great depth.
With each read, I'm always struck by Hugo's tone during the narrative, for he took many opportunities to break from the story line to simply talk about the world in which he lived. His social commentary implored readers to examine society, especially the ways in which the destitute and powerless lived. I've often felt that the entire novel itself, in many ways, served as a call to action to stand up against social injustice. Even all these years later, though the world differs in many ways from 19th century France, the novel continues to resonate because there are people suffering still.
If you've long been a fan of Victor Hugo's classic, be sure to check out the new Penguins Classic deluxe edition, and even better, if you've never read it before, let 2015 be the year you do!
Join the conversation about this and other pieces of classic literature worth revisiting over on 5 Minutes for Mom, too.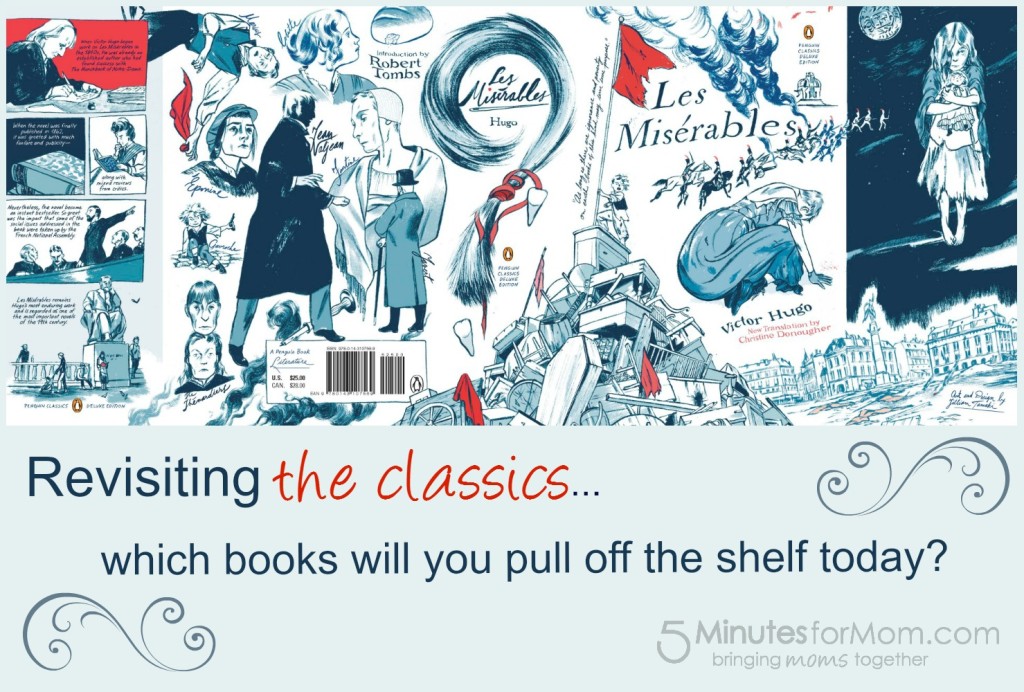 Check out our current giveaways. Subscribe to our feed. Follow us @5M4B on Twitter or on Facebook.