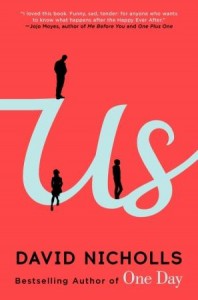 Douglas is awakened one night by his wife Connie who says simply "I think our marriage has run its course." It's a time of change, the summer before their only child leaves for University, and so Douglas understands Connie's unhappiness on that level, but he can't come to grips with her assertion that their marriage is over. They had already planned a grand tour of Europe as a last family trip, which she wants to keep on the books and not talk about the possibility of her leaving until Fall.
The author David Nicholls has made a video in which he explains the basic plot and purpose of Us: A Novel well, so I'll invite you to watch it:
The novel is told solely from Douglas' point of view. It skips around in time, leaving the present-day to remember the ups and downs of his life, specifically in regards to his relationships with his wife and son.
Douglas is an odd but likable guy, so taking the journey with him was pleasant (though it wasn't a pleasant journey to be sure). Something happens about midway through the novel that has him taking control and fighting hard for his family, and the novel got even stronger at this point.
The book is full of reflections on marriage, such as this one:
Well, I can tell you now that married life is not a plateau, not at all. There are ravines and great jagged peaks and hidden crevasses that send the both of you scrabbling into darkness. Then there are the dull, parched stretches that you feel will never end, and much of the journey is in fraught silence, and sometimes you can't see the other person at all, sometimes they drift off very far away from you, quite out of sight, and the journey is hard. It is just very, very, very hard.

–pg. 219 ARC
But his simple observations, such as this one, are often quite funny:
Thirty-six minutes. This was the time I had allowed to see the jewel of the Renaissance and still safely make my connection on to Sienna. A challenge, I realised, but it would be fun too, and so I hopped from the train and deposited my bag in the deposito bagagli, a piece of Italian that sounded, frankly, made up.

–pg. 277 ARC
Anyone who has navigated that terrain of marriage, who has perhaps been at the receiving end of those words that Douglas heard, who has seen a child drift away in adolescence, or who loves to travel will certainly find something to love in this novel.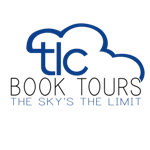 We are a part of the TLC Book Tour for Us. Please click through to check out the rest of the stops.
Want to find out more about the author? Follow him on Facebook or check out his website.
Also check out the related links below, including my interview with David Nicholls that was in conjunction with the release of the One Day movie.