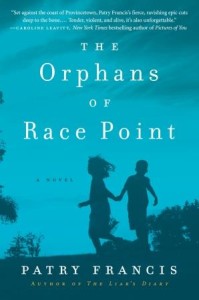 In a small town near the tip of Cape Cod, everyone in the community knows each other quite well. Tourists may come and go during the summer, but the year-round residents are a different type, and generations of families have called Provincetown, Massachussetts, their home. Patry Francis weaves a complex and emotional tale of love in this community with The Orphans of Race Point.
Since their childhood, Hallie Costa and Gus Silva have had a connection that began following the death of Gus' mother. Even at just nine years old, Gus was the type of person to whom others felt drawn. As they grew older, their connection matured as well, and they had plans to spend the rest of their lives together. Plans that became irreparable the night of their high school prom, when tragedy once again struck their lives. While the story could have reached a conclusion at that point, albeit a terribly sad one, Gus and Hallie's intertwined stories don't end there.
While Gus' childhood was marked by familial sadness and his adolescence by the loss of his soul mate, his adult life seemed to be on a purposeful track when he entered the priesthood. But the fates were not finished with him, for what happens to him a decade later can only be described as unimaginable. Shortly after meeting a woman who claimed to need his help, Gus finds himself charged with murder. Though he has a small group of people in his life who believe and support him, it seems that there is still only one person who can possibly save him.
I had mixed feelings about this book. Through the first half or so of the over 500 pages, I was really taken with the story and the characters. But as it entered its second half, it all began to be too much for me, almost like the author was trying too hard to fit in as many details and connections in the plot as possible. The emotion of this novel runs deep, with sensitive topics such as the death of a parent and domestic abuse at the core of the story, but at some point, I just felt like this poor character couldn't take any more tragedy. The ending may come as a surprise for some, though others may believe it to be the most appropriate for all characters involved.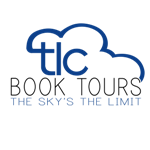 We're happy to be participating in the TLC Book Tour for The Orphans of Race Point. Check out all the stops on the tour to hear other book bloggers' opinions of the book.
Check out our current giveaways. Subscribe to our email feed. Follow us @5M4B on Twitter or on Facebook.